You might be an artist who would like to introduce yourself and your work here or maybe you're a business with a mission to describe.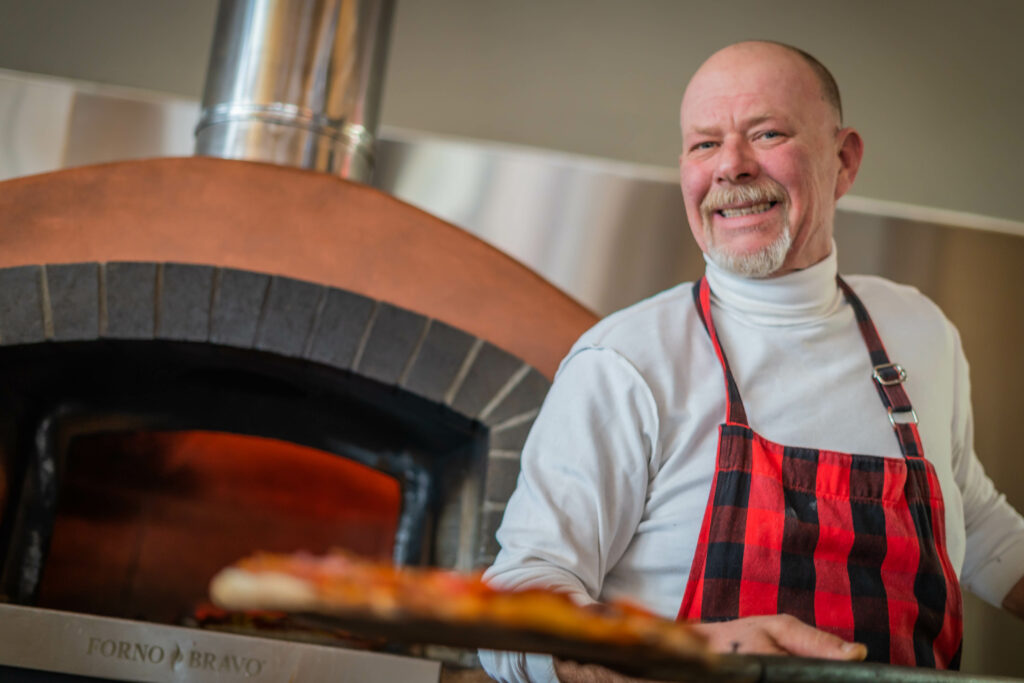 Welcome to AJ's Oven located on the North Shore of Lake Gogebic.
We've had a busy, busy winter season and so grateful to all our guests and customers alike! We will be closing for the season beginning Sunday, March 26th and we will reopen the beginning of May We are going to get re-energized and then invite you back for our chef driven wood fired pizzas, delicious sandwiches, appetizers, salads and desserts. We appreciate everyone's support, encouragement, patience and loyalty – it means a great deal to us! Thank you for allowing us this time!
We believe that the best food starts with the finest ingredients and pride ourselves in providing high quality food served against the backdrop of the breathtaking view on from Lake Gogebic's North Shore. Relax and enjoy a friendly and casual dining experience served up by a dedicated and passionate Team of culinary and service-oriented professionals!
Click on the menu images below to see them larger on your device. Or you can view or download a pdf of our menu here